Today's technicians understand the importance of keeping current with the latest systems, products, guidelines, and procedures.
APW wants to help you stay on top by providing a variety of informational training clinics from the top O.E. and aftermarket manufacturers across all makes and models and online training videos provided by our vendors.
This month's online training schedule has been posted.
The First Step Live for $295 on May 14th, 2021
Getting the Biggest Return for $99 on May 14th, 2021
Selling Preventative Maintenance for $49 on May 11th, 2021
Body Language Skills for $49 on May 11th, 2021
Closing Skills for $49 on May 26th, 2021
Benefits That Sell for $49 on May 26th, 2021
For more information and to register online:
Service Advisor Coaching Program
Dive into difficult challenges for service advisors with a progressive approach to real-world scenarios & solutions for success.
Creating Value
Innovative Ideas
Better Client Relationships
Dates:  June 8 | June 15 | June 22 | June 29
Time:  4:00 pm – 5:00 pm EST
Cost:  $450.00 
For more information and to register online:
A Look Under the hood of the industry's top peer group
May 19th at 10:00 – 11:00 AM PST – FREE
Don't miss out on your complimentary access to this roundtable discussion between 3 incredibly successful multi-shop owners from around the United States!
You'll learn how these already strong shop owners have tapped into Elite's Pro Service for resources, ideas and insights to successfully scale their shops.
Plus, they'll be sharing key items that will help you advance your business: You'll pick up priceless tips that have been game-changers for these shop owners when it comes to…

• Recruiting
• Marketing
• Improving profitability

Join us for this online event from 10:00-11:00 AM PST on Weds, 5/19, and get ready to take your already successful shop to a whole new level!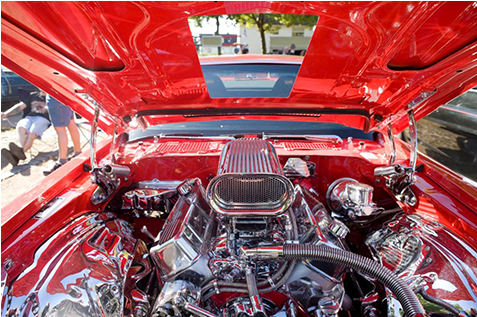 Dorman Training Center Webcast
Hands-On Hybrid Diagnostic Class
May 19th at 12:00 – 1:00 PM EST – FREE
Join Dorman Products and Jerry 'G' Truglia; for a live hands-on hybrid diagnostic experience, from your shop or home!
This hour long seminar will cover the most common DTCs that appear up on hybrid vehicles, tools, equipment, hybrid components, batteries, and more. G will be bringing a vehicle into the bay and getting hands-on with a live Dorman Hybrid Battery. This class is relevant for both novices to experienced technicians.